KALANG ORDERING and PICK UP INSTRUCTIONS
First time buying Kalang? Don't worry the process is easy. Kalang is only available for pick up on our Ice Cream Truck at the designated times and locations noted below.
Step 1: Look at Kalang Pick Up schedule. Step 2: Place your order using our easy check out process on this website. Step 3: Go to location during the time on Ice Cream Pick Up day. You will need the order number and name. Step 4: Enjoy your Kalang.
Follow us on Facebook for live updates for sales and delivery.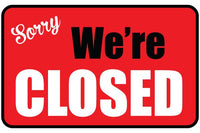 ICE CREAM PRE-ORDER IS CLOSED
Come back or follow us on Facebook for the next Pre-order.
Testimonials
Omgggg. Their Lychee and Thai Tea flavored ice cream bars are soooooooooo good! The thai tea is creamy and has a tea after taste which means they use actual thai tea! As for the Lychee flavor, it is not too sweet and is also creamy with bits of Lychee!

Cha Moua & Judy Vang
Thank u for creating and making these delicious ice cream bars. I love every single flavors. My freezer is jam packed with them. My husband said I was crazy for buying so many boxes... but u know what, he loves eating them too! Being pregnant with an extra hot body temperature, this is the perfect way to cool me down. My unborn baby girl loves them! I will continue to support your business! Thank you!

Koulay Xiong
Best Thai Tea ice cream I ever have so far so good!!! Can't wait to try other flavors!!!

Melina Lin
My 1st time trying the ice creams out so I brought 4 different flavors and OMG!! They are sooooooo creamy and delicious!! The Lychee was perfect with a creamy touch and to top it off with some bits of peices of lychees. The cookies and cream, ohhhh the big oreo cookie on top, so yummy! The thai tea tastes just like the drink and I love it!! I was looking forward for the coconuts but they ran short, but I'm soo looking forward to it!! These ice creams are soo yummy soo good, I eat 4 in 1 setting. Can't wait to order some more and praying Rhepublic to come to Fresno soon again!!!!

Mai Sis Faaj
I got the dates confused to pick up and they still waited for me to receive the boxes of ice cream. They offered to deliver or reschedule to meet up with me. HANDS DOWN best ice cream I've had! My parents and siblings said it tastes just like the Thai Tea drinks. Definitely worth buying, and I would buy again! 🤗

Cin Muas
Thai tea ice cream bars were awesome they were perfect not too sweet and I loved how the lychee bars had a good amount of actual lychees in them. It was delicious can't wait for the next batch 😁. Owners were awesome friendly people 😊

Patty Vang
My parents loveeeee the Lychee ice cream! I love the Thai tea ice cream! Taste really good 👍🏼 Very friendly people.

Shoua Thao
Kalabang was has a good flavor and it was super spicy. I bought one jar to try, Love it and now in the process of ordering a bigger order. I love it that I'm able to freeze it and eat it later too!!

Shoua Thao
Thank you guys for the yummy ice creams! My favorite has always been Strawberry because I love strawberry! However, I loveee the Thai Tea ice cream bars, especially with the condensed milk at the bottom of it! And my husband likes the coconut flavor as always—the original lol. 😂 the lychee bar is also good too. But I'm saving those for my parents 😂😂. Not only that, I also like ya chili oil! Can't wait til you guys make a extra spicy chili oil. Lol!! I am so looking forward to ya nee products and flavors! Keeep up the good work you guys!

Stephanie Thao
FACEBOOK REVIEWS
Kalabang was has a good flavor and it was super spicy. I bought one jar to try, Love it and now in the process of ordering a bigger order. I love it that I'm able to freeze it and eat it later too!!

Houa Yang
Loving Kalabang! It's made my life so much easier since I love peppers with my meal but I'm too lazy to smash them. Taste great too!

Padao Yang
I got both, red and green but I think green is my fave because green peppers have that good smell to them, which is still present in Kalabang. They are both delicious! Smells and tastes like freshly smashed pepper. I eat it straight out of the jar. My kids and hubby love it! It's delicious! The easiest way to have fresh pepper at work. I will be ordering more when my supply is out.

Sarah Souvannadeth
I love how small it is blended! I bought both Spice is good and favor, it doesn't give you the freezer taste , taste fresh! I like to add a little fish sauce also. Otherwise I WOULD buy again! Give it a try, you won't be disappointed! 

Cherie Lee
Love this pepper! It's made perfectly so you can add a few things to it or eat it as it is. If you need an easy solution without growing your own pepper its so convient! Also a big thanks for picking me as your giveaway winner!

Nkauj Ib Vang
Eating one of my cookies n cream ice cream as I write this review . lol the pepper is bomb and the ice cream is good ! Even tho my order was somewhat complicated , Vicky had no problem giving me what I want. Service plus delivery service is awesome ! Jerry was apologizing for delaying my order to me when it was my fault because I was the one who wasn't home ! Lol they're sweethearts. Will be buying more in the future ! Its super convenient to have when youre lazy ! Im glad I purchased it !

Elaine Vang
When you're lazy to grind up your peppers for BBQ or no time to make the pepper, this is very convenience. Easy to just dip it away....

Im'ma Yang
The pepper wasss soooooo good! Taste very fresh like you smash it yourself. Its really spicy. Its so convenient, I literally scoop out a spoon and use it as dipping.

Sandy Xg
I love the green one it is spicy and sooo helpful when your in a rush to eat or don't have time to make the pepper

Missyyoua Xiong
This section doesn't currently include any content. Add content to this section using the sidebar.